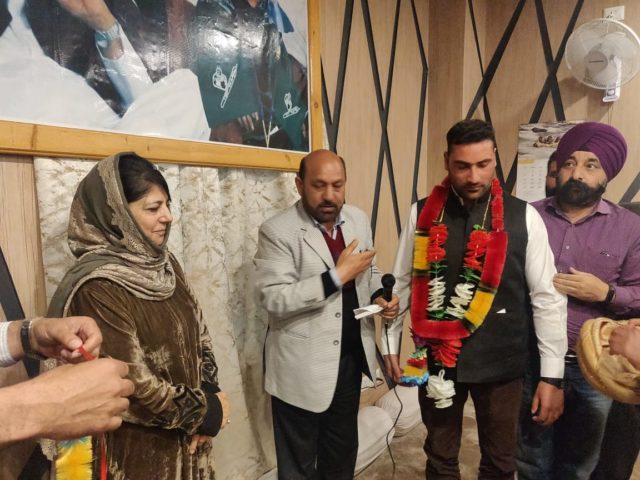 Srinagar:   Congress leader from South Kashmir's Shangus Khalid Maqbool on Friday joined Peoples Democratic Party (PDP) along with hundreds of his supporters, Panches and Sarpanchs.
Also, Bhartiya Janata Party (BJP) leader and party's incharge in Tral assembly segment, Manzoor Ahamed Ganie  joined Peoples Democratic Party (PDP), terming party's stand and resolve to safeguard JK's unique position a prime reason for joining the party.
Welcoming both Khalid and Manzoor into PDP,  party President Mehboba Mufti termed their entry a welcome measure and expressed hope that duo will work earnestly to strengthen the party and democratise its mission of inclusivity, tolerance and safeguarding of peoples rights.