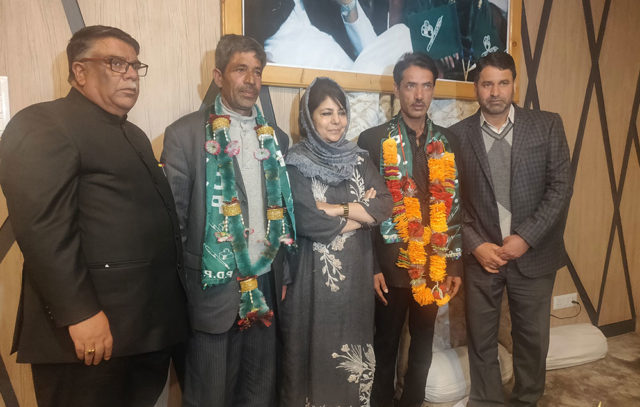 Chairman OBC Federation Mohammad Abdullah Chatwal and BJP's state Vice President Nazir Ahmad on Saturday joined Peoples Democratic Party, terming party's vision, inclusivity and pro-people agenda a prime reason for joining the PDP.
According to the party spokesman, Chatwal was contesting as an independent candidate from Baramulla parliamentary seat. However, he announced withdrawing his nomination and declared his full support to the PDP's contesting candidate Abdul Qayoom Wani.
Both Chatwal and Nazir Ahmad were welcomed into the party fold by the PDP President and former Chief Minister Mehbooba Mufti. Senior PDP leaders Mohammad Khurshid Alam and Noor Mohammad were present on the occasion.
Terming Chatwal and Nazir's joining a welcome step, Mehbooba said that the people of the state identify with the vision and mission of the PDP and that the day is not far when the party will unite all sections, all communities and all regions to strive for prosperous, tranquil and peaceful Jammu and Kashmir.