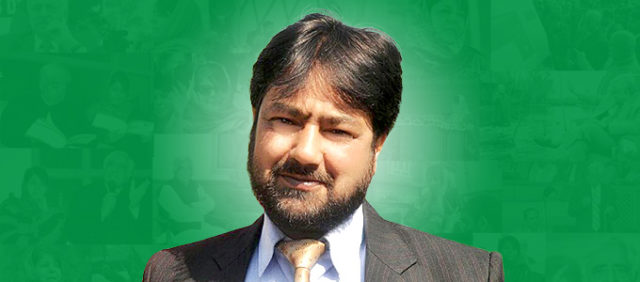 Srinagar: Peoples Democratic Party (PDP) leader and former Chairman JK Cements Ltd, Er Nazir Ahmad Yatoo has termed the abolishing of an alternative scheme for unemployed engineers worrisome.
In a statement issued here, Er Nazir Ahmad Yatoo said, "At the time when the central government is claiming that special placement drives and jobs are given to unemployed youth of Kashmir, but the reality on the ground is that government is pushing the professional and educated youth towards unemployment by sacking the engineers who were hired through different schemes decades ago."
While drawing the attention of the government towards the unemployed engineers of all streams, the PDP leader
said the SHG engineers are facing enormous problems and "many have left the groups after feeling frustrated.
The PDP leader said that, the government's indifference has choked the already diminutive avenues of employment for the youth with such GAD orders.
Er Yatoo said that SHG initiative, which was launched by the government in 2002 to create employment for engineers is achieving its purpose well, but the government with not adhering to the guidelines provided under the scheme is doing injustice with these engineers.
While expressing concern over the indifference of the incumbent J&K government towards maintenance, and up-gradation of civic amenities and infrastructure in the Kashmir, senior PDP leader Er Nazir Yatoo said the present regime has turned its back to the development requirements of the Kashmir.