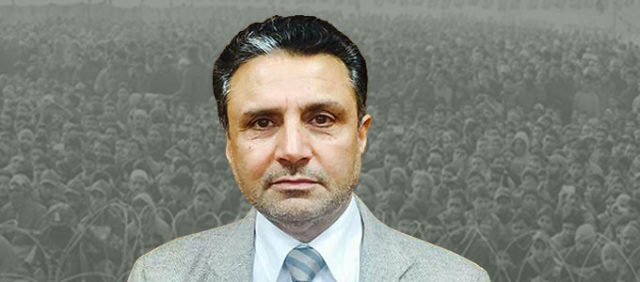 The party today urged the Government to ensure protection of rights of People of J&K.
Party's Chief Spokesperson, Mr Rafi Ahmad Mir said that aftermath of Pulwama incident, has shown signs of communal violence and misunderstandings where the common Kashmiri is suffering. Mr Mir said that "central government should ensure that the secular fabric of the country is upheld, the disturbing reports of denying admission and entry to Kashmiri students in various institutions is unconstitutional and no democratic government would ever allow such discrimination to happen which will eventually alienate the people further.
Mr Mir urged the Governor that the rights of people of Valley should not be jeopardised. "We appreciate setting up of helpline for students but the Government also needs to accord a sense of security to the people, that concerns their social security," Mir said.
He said that civil society including that of mainland country must step in to ensure that communal harmony prevails and the tensions is not escalated by targeting Kashmiris in particular. Mir said that party is grieved at the Pulwama incident and believes that the cycle of violence has only added to the loss endured. He said that "this is not the time to play politics from positions of polarity, where the anger and outrage is directed towards a common Kashmiri, Mir said. He said that we earnestly appeal Governor sahib to ensure social security of Darbar move employees in Jammu and particularly Kashmiri students across the country, He said that the axe is unfortunately falling on innocent people who have nothing to do with politics of the state.