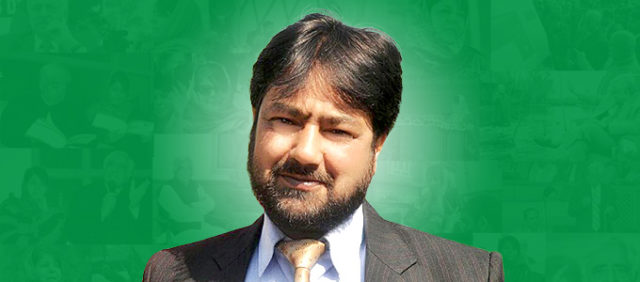 Underlining the need for having free and independent state government in J&K, PDP Youth Provincial President Kashmir, Er Nazir Ahmad Yatoo asked "policymakers of country" to stop interfering in legislative matters of the state.
He held successive union governments responsible for damaging the sanctity of J&K legislative assembly and "promotion of gun culture due to its wrong decisions."
"Central government is interfering in the matters which are purely state subject in nature to deal with. From legislation to recruitment process of unemployed youth, it is treating the state merely as a security enterprise," he said.
"Union government must shift its focus from security prism to sufferings of people in the state and process of reconciliation. Elected state government must not be treated as puppets," he added.
"While security of the country should be of foremost priority, we still believe that the best security can be guaranteed by a gratified local population whose sentiments are respected and viewpoint heard. Otherwise, the negative policies of union government has adverse affect on the mindset of youth in Kashmir which is responsible for the promotion of gun culture," he said.
Referring to the civilian killings, he has said the central government must make distinction between "infiltrators" and local population, and ensure that lives of ordinary people were protected and their property doesn't suffer damage.
"In the process of curbing violence, the ecosystem of hope and resolution should not be vandalised or trampled upon. Kashmir is not to be conquered every day, but a place that is waiting for a meaningful outreach as promised by union government through its repeated assurances," he added.