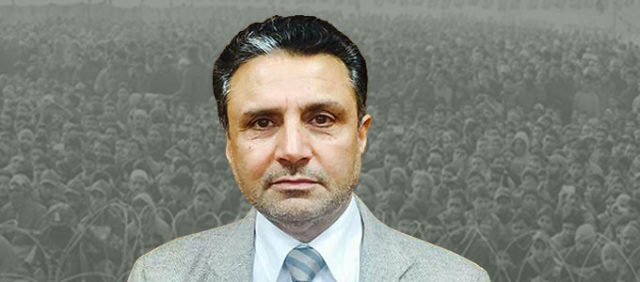 Party today strongly reacted to remarks of J&K Governor and said that it's ironic that the Governor is unreasonably exceeding his jurisdiction by commenting on the political scenario and issuing defamatory statements against a party.
Party Chief Spokesperson, Rafi Ahmad Mir said that "Governor Sahib is unreasonably interfering in politics of Kashmir and influencing the elections and the electorate against PDP, it speaks volumes about his integrity and the leftover sanctity of the office he holds."
Mr Rafi Mir said that it is unfortunate that instead of taking note of unabated human rights violations in Kashmir, Governor sahib is meddling in political affairs of parties, in blatant violation of Constitution.
Mr Mir said we hope that the sanctity of the Raj Bhavan is restored and the Constitution becomes the only guiding principle, we hope Governor sahab desists influencing J&K's politics in future by not exceeding his jurisdiction.