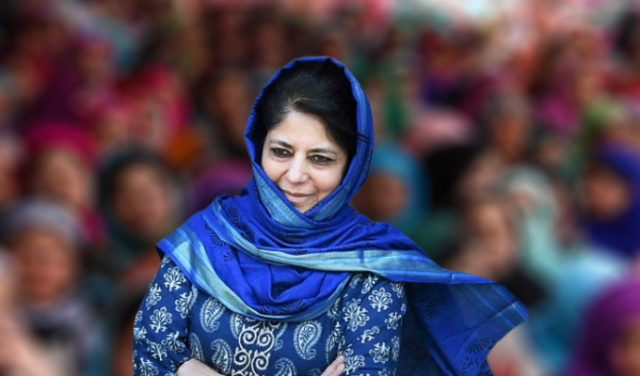 Party President, Ms Mehbooba Mufti welcomed the decision of Governor to give Ladakh the status of a separate division but fail to understand the real intention behind it.
"The decision of giving a separate division status should have been collectively taken for Chenab valley and Pir Panchal regions too along with Ladakh if it was meant for the greater good of people," said Ms Mehbooba.
She said Ladakh is a far-flung area and already had a hill development council at a place in Leh and Kargil and now making it a separate division is a big deal and she wholeheartedly welcomes it.
However, she wished that the same decision was taken for the other two regions as well.
"The Pir Panjal and Chenab valley areas are also backward and underdeveloped with a huge population so both these areas should also be given the status of a separate division," said Ms Mehbooba.
She called the decision as a BJP driven agenda and said, "I feel the Governor is following the agenda of BJP as they were always against the idea of giving the separate division to Chenab valley and Pir Panchal areas."
Party Chief Spokesperson, Mr Rafi Ahmad Mir said that decision of granting Division status to Ladakh is welcome but the discrimination with Pir Panjal and Chenab cannot be brushed aside.
Mr Mir said that singularly granting this status to Ladakh alone in absence of a popular government is a politically motivated decision by the Governor, and also against the regional balance.
"This decision stands against the regional balance when done singularly for Ladakh," he said.
Mr Mir said that "we earnestly demand equal empowerment of Pir Panjal and Chenab region also so that regional balance is maintained."