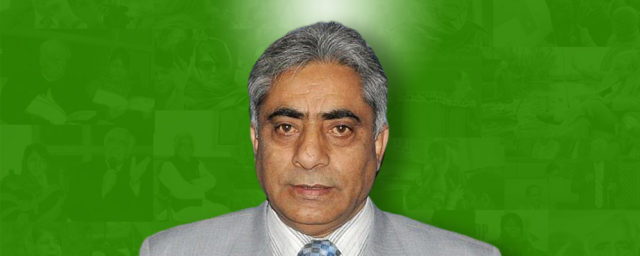 Scores of functionaries of the National Conference on Monday joined Peoples Democratic Party (PDP), with new entrants being welcomed by General Secretary Ghulam Nabi Lone Hanjura into the party fold.
Party General Secretary held an extensive tour of scores of areas of central Kashmir's Char-e-Sherif including Neegu Branwar Bonen Bonyar and Kanir in which he met scores peoples delegations and also addressed party supporters and workers at several places. Several NC functionaries joined the PDP on the occasion and were welcomed by Hanjura himself into the party fold.
Addressing people, Hanjura urged that the present time must be seized as a golden opportunity to defeat the nefarious designs of the BJP aimed to attack the Muslim majority character of the state. He said that during the coming parliament elections, people must come forward to support the PDP so that the party with greater force thwarts the assaults being launched against core interests of the state of Jammu and Kashmir.
He said that the central government must understand the sensitive nature of Kashmir embargo and shouldn't play with the fire and push people of Kashmir towards war. Hanjura said that if Article 35-A is gone the situation will be catastrophic and much more dangerous than what we have been witnessing since 1947.