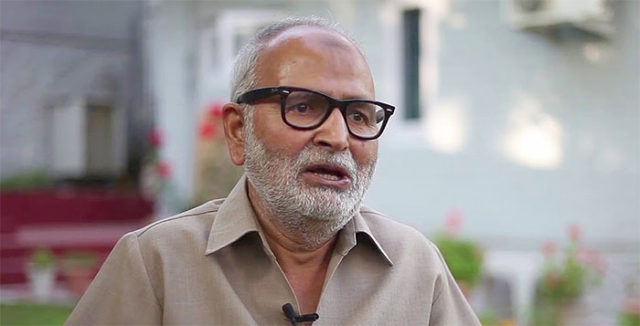 The party has asked Jammu and Kashmir Governor to provide details that whether any action has been taken against officials involved in the implementation of Reliance Insurance Scheme which according to Governor himself was full of frauds.
Senior leader, Mr Naeem Akhtar said that the issue pertaining to the Reliance Health Insurance Scheme that according to Governor was full of frauds must be probed thoroughly and its mere rollback wouldn't in any way be sufficient. "Is it sufficient just to roll back something which is admittedly full of frauds. Should nobody be held responsible for it," Mr Akhtar said.
The party demands that the amount that has been deducted from the employees for the benefit of the insurance company fraudulently should be returned to them in order to restore their faith in the system. Mr Akhtar said that if a Pathwari or a police constable is found involved in a corrupt practice, he is named and shamed even before an FIR is registered. "Why aren't the names of guilty in this case made public when the governor himself is convinced that something really grave has happened which merited the scraping of the scheme," said Mr Akhtar.
"Would the same treatment be made available to any other authority who took a wrong decision and roll back especially when a decision is taken with huge financial implications," Mr Akhtar asked.
Mr Akhtar said that the Government must come forward and reveal how much amount has been paid to the company, how much has been deducted from the employees' salary and what is the volume of benefit that any employees availing themselves of a scheme have received. "These are very important questions for the people to know in order to be satisfied with the honesty, transparency and accountability in the present administration. The questions would continue to haunt the present dispensation in the state until it comes up with the details and reveal it to state's taxpayers," said Mr Akhtar.