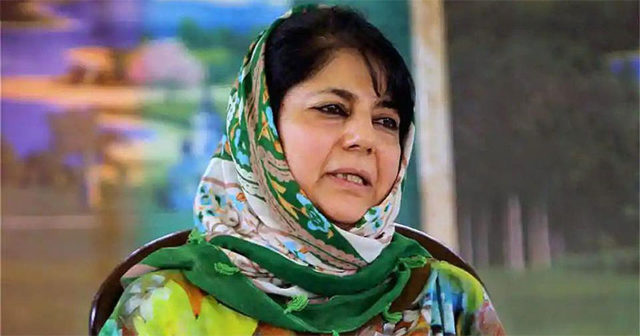 Srinagar: Jammu and Kashmir Peoples Democratic Party (PDP) President and Former Chief Minister Mehbooba Mufti has greeted people of Jammu and Kashmir on the blessed eve of Shab-e-Qadar.
In her message, Mehbooba said that while whole of Ramazan is the month of prayers, forgiveness, compassion and Allah's mercy, Shab e Qadr comes with the choicest blessings of Allah for the mankind.
The night in which the holy quran was revealed on Prophet Mohammad (PBUH) is the best of times to seek forgiveness and blessings of Allah, she said.
Mehbooba asked people to join her in her prayers that this night ushers in the times of peace and prosperity for the people of state.