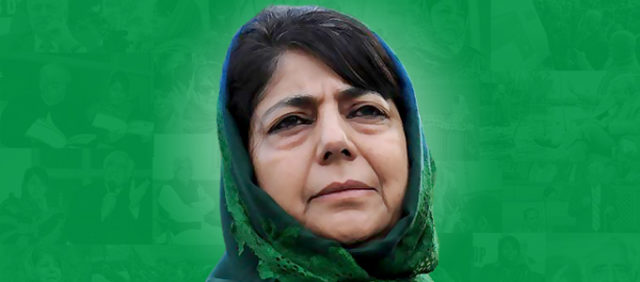 Party President, Ms Mehbooba Mufti has urged the Home Minister Rajnath Singh & J&K Governor to take requisite measures so that minorities and especially Kashmiris outside valley aren't intimidated or harassed by miscreants.
Ms Mehbooba in her message stated that while every person from Kashmir to Kanyakumari is grieved over the gruesome attack on CRPF personnel in Pulwama, there are certain elements in the country which are waiting in wings to politicize the situation and vitiate atmosphere peace and communal harmony. Ms Mehbooba urged home minister Rajnath Singh to take all necessary measures so that the vested interests trying to fish in the troubled waters at present aren't allowed to succeed in their hideous agendas.
She also expressed concern over the volatile situation that has emerged in a few areas of Jammu which are dominated by the minorities. She questioned the Governor administration over the delay done in taking precautionary measures like deployment of security forces in the volatile areas soon after the incident. She termed the acts of arson and violence condemnable and urged the administration to ensure people from minority communities are protected.
She further stressed that the security forces should be deployed for a few more days in those areas of Jammu where there are apprehensions of law and order problems.
VIDEO MESSAGE