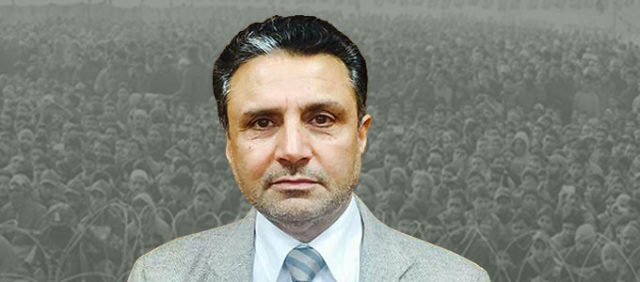 The party has asked the state government to provide immediate assistance to Kashmir-based craftsmen whose goods were damaged in a massive fire yesterday during an annual exhibition at Hyderabad.
Around 300 craftsmen from Kashmir had set up stalls at the exhibition. "Their stock worth crores of rupees has been damaged. The state government needs to intervene," party Chief Spokesperson, Rafi Mir said.
We urge the Governor Satya Pal Malik to appoint a special liaison officer to provide them succour.
It is unfortunate that most of the Kashmiri shopkeepers have suffered and there is no goods insurance. It is moral duty of the Governor to act upon and provide them relief.
These are young entrepreneurs who pinned hope on this exhibition, now they are distress, we urge the Governor Sahib to intervene.