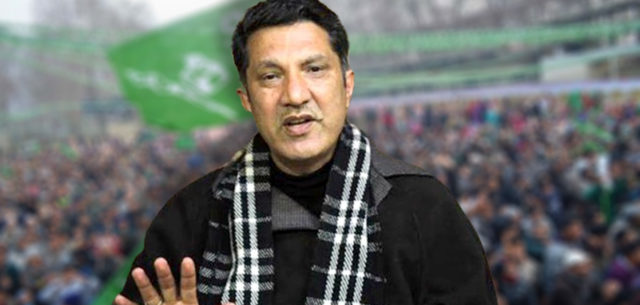 Party leader, Abdul Qayoom Wani today expressed serious concern over the wide scale damage caused to the residential houses in Kashmir valley due to snowfall and also questioned government's inadequacy in ensuring uninterrupted supply of electricity and roads during the present crisis.
He questioned the government's ill-preparedness to tackle the snowfall in Kashmir despite predictions for this bad weather spell a week ago. He added that the administration should have taken preemptive measures and kept its men and machinery ready to tackle this situation as was already predicted by the weather department.
He urged the governor administration to immediately start snow clearance work and electricity to effected areas. "I urge administration for immediate restoration of electricity in the valley especially badly snow-effected districts of Kupwara, Bandipora and Baramulla."
Wani further stated that there are various areas in these effected districts that have become inaccessible due to the absence of snow clearing machines and urged the government to restore connectivity besides the supply of essentials in these areas without further delay. "In absence of snow clearance work, people especially patients are suffering," he said.
He also expressed his concern on the damage to residential houses said, "There are reports of damages to residential houses in the area. People need to be rescued on urgent basis so that human lives are saved."
He urged administration to access the damage caused to orchards in the valley and provide immediate relief to the effected people. He said, "government must assess the losses and provide relief to the affected farmers at an earliest."