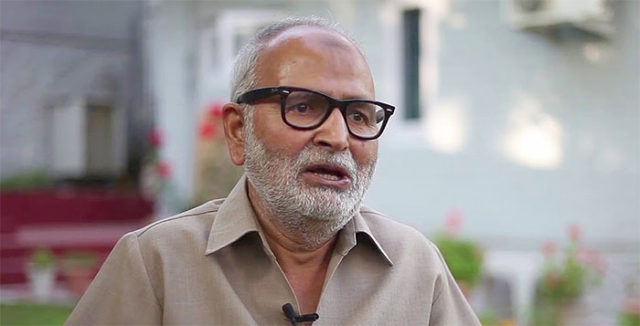 Peoples Democratic Party (PDP) on Sunday stated that the attempts to subvert a very important religious institution of Mirwaiz in Kashmir will create a lasting negativity in the relationship between Kashmir and the rest of the country.
Condemning the NIA action against Mirwaiz Umar Farooq, Party senior leader and Former Minister, Mr Naeem Akhtar stated that Mirwaiz represents a centuries old religious institution and is head of the seat of learning besides being part of the culture of Kashmir. "Any attempt of targeting him or humiliating him is an offensive against the people of Kashmir. Irrespective of his politics which reflects his moderate views on the need and resolution of Kashmir, Mirwaiz is a very important religious institution and any attempt at subverting it will create a lasting negativity in the relationship between Kashmir and rest of the country," Akhtar said.
He added that although the present government is taking the war against people of Kashmir to a new level but such attempts in the past have proved only counterproductive and have added to the complexity of the issue.
He said that with the independence of the country and the partition, a very distinguished ancestor of Mirwaiz Umar Farooq, Molvi Mohammad Yousuf Shah who has the distinction of translating and interpretation of Quran, was sent to Pak Administered Kashmir. Akhtar said that at that time also it was done to "secure the interests of the country" and 72 years later, his distinct successor at the pulpit of Jamia Masid Srinagar is being hounded for the same reason and nothing could better represent the failure of muscular policies in dealing with Kashmir.
The PDP leader stated that Mirwaiz Umar Farooq has been a victim of militancy himself, has lost his father in the early days of armed uprising in Kashmir and the country could have benefited from his inputs to the discourse of resolution. "But unfortunately, the present government has decided to wage war on outstanding individuals like him, the institution he is heading and the people of Kashmir in general. His father also has lost his life to the unresolved Kashmir issue and that targeting his son today showcases the tragedy of Kashmir," said Akhtar.