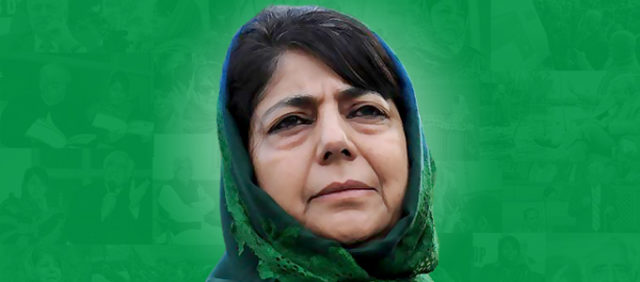 The party president and former Chief Minister Mehbooba Mufti has censured the administration for drum beating the hollow slogans of normalcy while thousands of panchs and sarpanches continue to be holed up in dingy clusters against their will.
Bringing to fore the fact that while GOI boasts about strengthening panchayat institutions, Mehbooba Mufti said, the reality is these panchs and sarpanches cannot even visit their homes.
"Multiple representations from these PRI members have shared gory stories about the pathetic living conditions, insecurity and how they feel deceived, suffocated in clusters without even the freedom to visit their homes and villages let alone be of service to the people. The administration should facilitate their visit to homes and ensure security so that they can at least meet their family on Eid," Mehbooba Mufti said.
On the occasion, Mehbooba Mufti also urged the government of India to release all political prisoners languishing in jails on humanitarian grounds before Eid.
"Ironically on one side of the spectrum, the new 'mainstream' is caged because of deteriorating security while the other side of the spectrum is jailed for harbouring a certain political thought. Jailing and locking up people seems to be the easy way out for GOI to wash its hands of every issue in Naya Kashmir," she said.
"Arbitrarily jailing people for harbouring a different viewpoint is antithetical to the very idea of democracy. For ushering in lasting peace in J&K reconciliation is the only way out. On this Eid, I urge the government to release all political prisoners languishing in jails in J&K or outside," Mufti added.