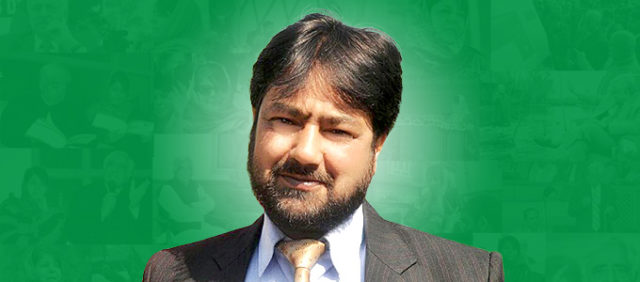 Srinagar: Reacting to protest call given by J&K Graduate Engineers of all wings Civil, Mechanical, electrical, PDP leader Er Nazir yatoo expressed displeasure over the non seriousness of Governor Administration in solving the issues of the community who leave no stone unturned in the supply of basic amenities & development of state.
He expressed full sympathy with engineering community & also conveyed that this community inspite of working day & night r deprived of basic rights like Issuance of SRO for ACP, one time Regularisation,GP error of Junior Engineers & enhancement in FTA .The mess existing in the human resource management of this important community is that a JE or AE appointed gets retired on same post & ADHOICISM or incharge culture has engulfed this community.
It is astonishing to listen that RS one per day is Fixed travel for an site engineer to visit almost around 100 kms a day .which is mere a pathetic joke.
Er Nazir yatoo appealed Governor Administration that the steps for welfare of Engineers already taken by previous Government need to taken to further logic so that this important community gets morally booster for better services & state development welfare.