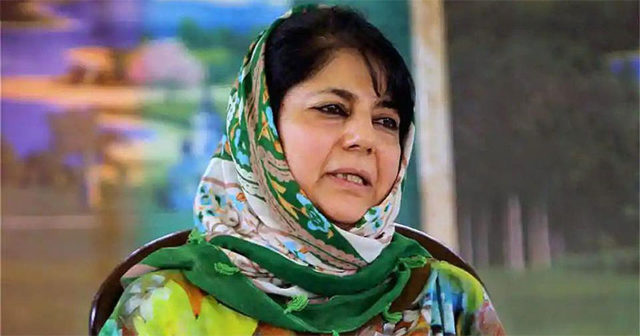 Party led by party president Ms Mehbooba Mufti visited the residence of late Mufti Bashir Ud Din Farooqi and personally extended condolences to the bereaved family.
The former Chief Minister paid glowing tributes to the noted scholar and highlighted the services, late Farooqi has rendered for the society.
She prayed for peace to the soul of departed and strength to the grief-stricken family to bear the loss.
Party Vice President Mr Abdul Rahman Veeri, Chief Spokesman Mr Rafi Ahmad Mir, MLC Mr Mohammad Khurshid Alam, Mr Mohammad Ashraf Mir and several others were accompanying the party president.