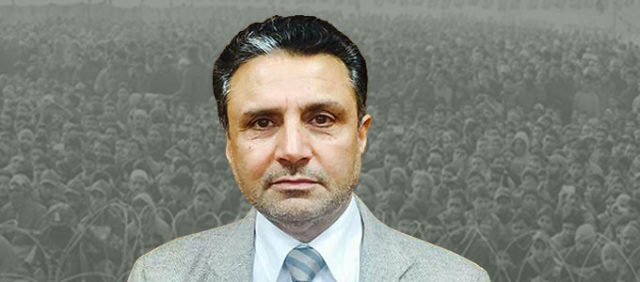 Peoples Democratic Party (PDP) Chief Spokesperson Rafi Ahmad Mir addressing a day long convention of party youth activists in South Kashmir said that anti people policies of the government and failure to hold talks is an indicator of Government's seriousness towards Kashmir.
Mir said that our youth is disillusioned and their aspirations for talks and reconciliation have not been met by the centre, this void created by government will only push them further to the wall.
Mir said that if Governor is serious about peace and public welfare, then a sustained dialogue with dissent group should be initiated, unless talks on table are held, till then momentary and false assurances of Governor won't yield anything.
Mir also demanded immediate release of political prisoners and youth who are languishing in jails. Mir said that a political process cannot begin without trust as there are hundreds of political prisoners languishing in jail, there is a need to talk to them, Mir said. He said that Government should begin with talks with the political prisoners so that the ground situation is addressed in right spirits.