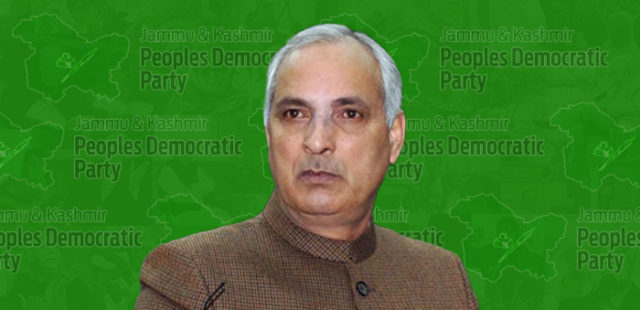 Srinagar: Peoples Democratic Party (PDP) Vice President Abdul Rahman Veeri on Wednesday urged the government to address the concerns of the transporters in Jammu and Kashmir so that the logjam taking toll at present ends amicably.
In a statement issued here, Veeri termed the strike called by the transporters worrisome and stated that it has put normal life at a grinding halt in the state, leaving common man worried and disgruntled in more ways than one.
Veeri said that it is the high time for the government to talk to the aggrieved transporters and resolve the issue sans any further confrontational approach.
He added that transporters have been raising several issues and that the government is duty bound to listen to their woes and address them on merit. "Turning blind eye towards the situation isn't going to help in any way. It will rather make things more nasty and more troublesome and it is the common man who will bear the brunt of this fiasco," said Veeri and added that the transporters too should put forward their genuine demands before the government by adopting non- confrontational approach and ensure that common people aren't made to suffer for no fault.